Here's a few project updates:
Three more finishes over the summer. The Blueberry Pickers is so cute. The other two were freebies. The Lazy Days I don't remember where I got that on line but the other is Tanya's over at
http://thesamplergirl.homestead.com/home.html
I love her designs and have stitched several of them. I have another one to post: EAT, DRINK and be SCARY as soon as I can get a pic of it uploaded. I just finished it this morning while chatting with a friend on the phone.
Got this done just in time to take to the beach. It's actually the second one I did...#2 having taken off with the first one before I could get a pic. I used Inga's pattern at:
www.stricksucht.de/anleitungen/crochetbag.pdf
It works up really quick while watching TV but the join is a bit fiddly on the last side of the bag. So pay attention so you don't sew it up wrong or your fingers together or some such thing!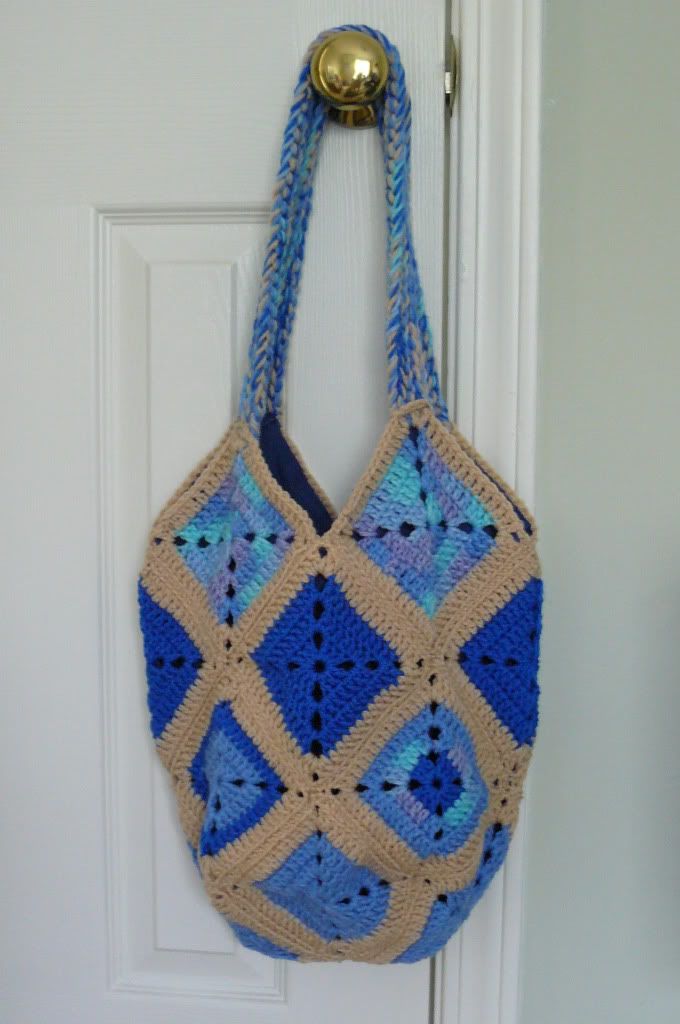 The inside lining: I used regular ole ww yarn, Red Heart I think...using up that stash!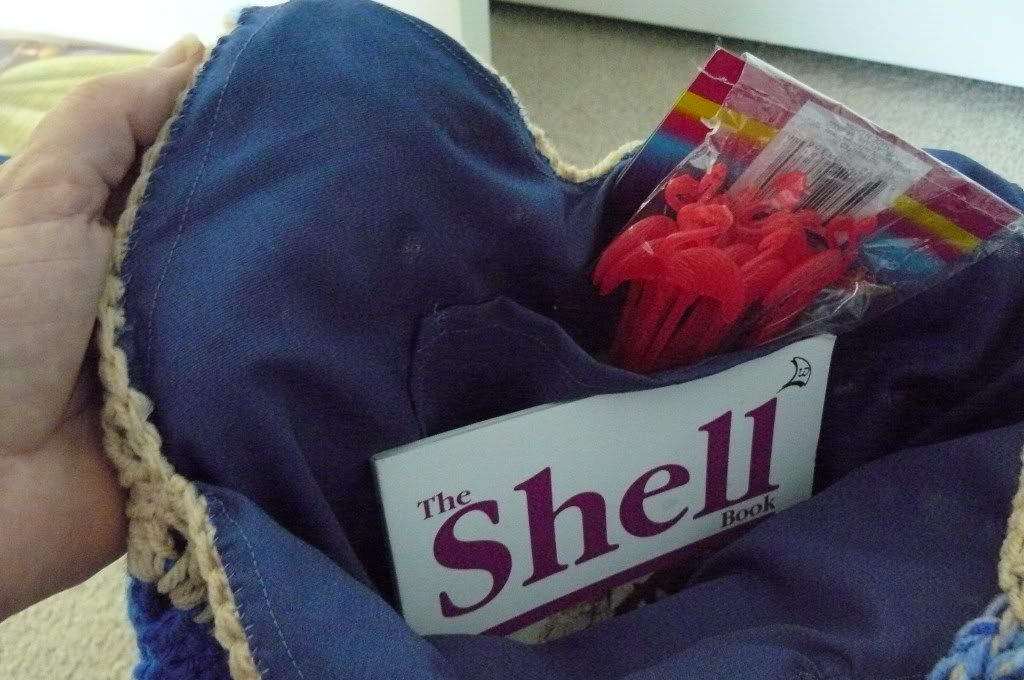 Like my pink flamengo drink stirrers?! Got em at the Dollar Tree early summer.
Didn't quite get this finished for the beach but I'll finish it this weekend for (hopefully) next year.
Pic is bottom right. Cott N Tots is what I'm using